Small Dogs with High Energy
Below we have listed all small dogs with high energy levels. Younger dogs and those small dogs from working breeds have the most energy and require lots of exercise daily.
If you choose a small dog with high energy you really need to think about the commitments that you have in your life. Do you have the time to spare to keep a dog with lots of energy content and happy.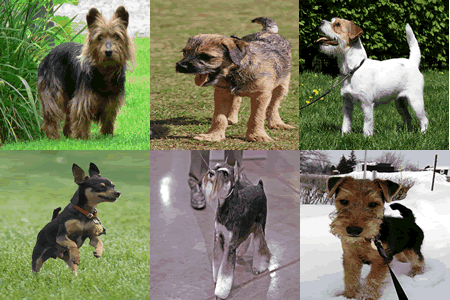 If you have very little spare time, or come home with little energy after work, then it will be a very bad move to take on a dog with high energy levels.
Just think about how much energy you have to give to your dog. If a dog does not get the amount of exercise and play time that they crave you will end up with one very unhappy little dog on your hands.
Full List of Small Dogs with High Energy
Which Small Dog is for you?
If you are looking for small dogs with low energy levels then this list proves that you really need to avoid terriers and working dog breeds.
As you are probably aware, all dogs need exercise every day, the dogs listed above have high energy levels and need to be taken out for walks more than most.
If you are out a lot and plan to leave your dog at home on their own for long periods then the dogs listed above are definitely not for you. These dogs require regular daily walks, if they do not get it your dog will find some way to release their energy at home, which could mean they start destroying your furniture and other things around the home.
If you really do want to get one of these high energy small dogs then you have to get you and your dog into a set routine. Make sure you take your dog out for walks every day and always make time to play with them.
All of these small dogs have high energy levels and will be active all day long, you need to choose a dog to match your lifestyle. If a dog does not get the exercise that it requires the dog will be discontent and become angry, which will lead to behavioural problems.
It is good to know that smaller dogs are livelier around the home, this means that if you have a large spacious home then these dogs will use up all their energy running around the house or your big garden. High energy small dogs are not good if you live in a small apartment, unless you are prepared to take them out for regular walks throughout the day.
If you choose to go with one of these high energy small dogs just make sure you have the time available to devote to them to keep them happy.